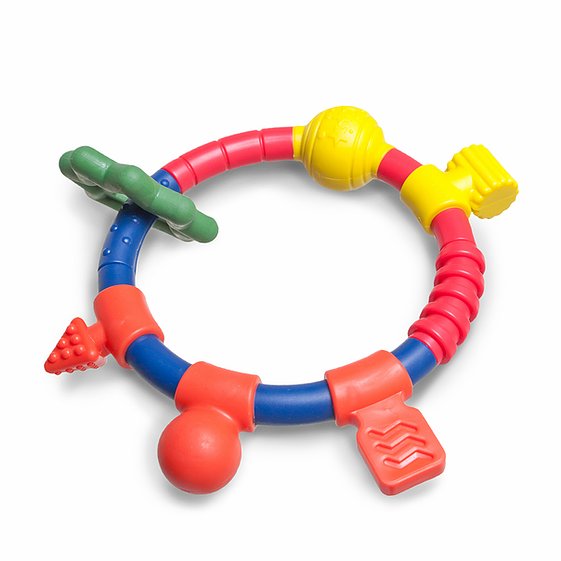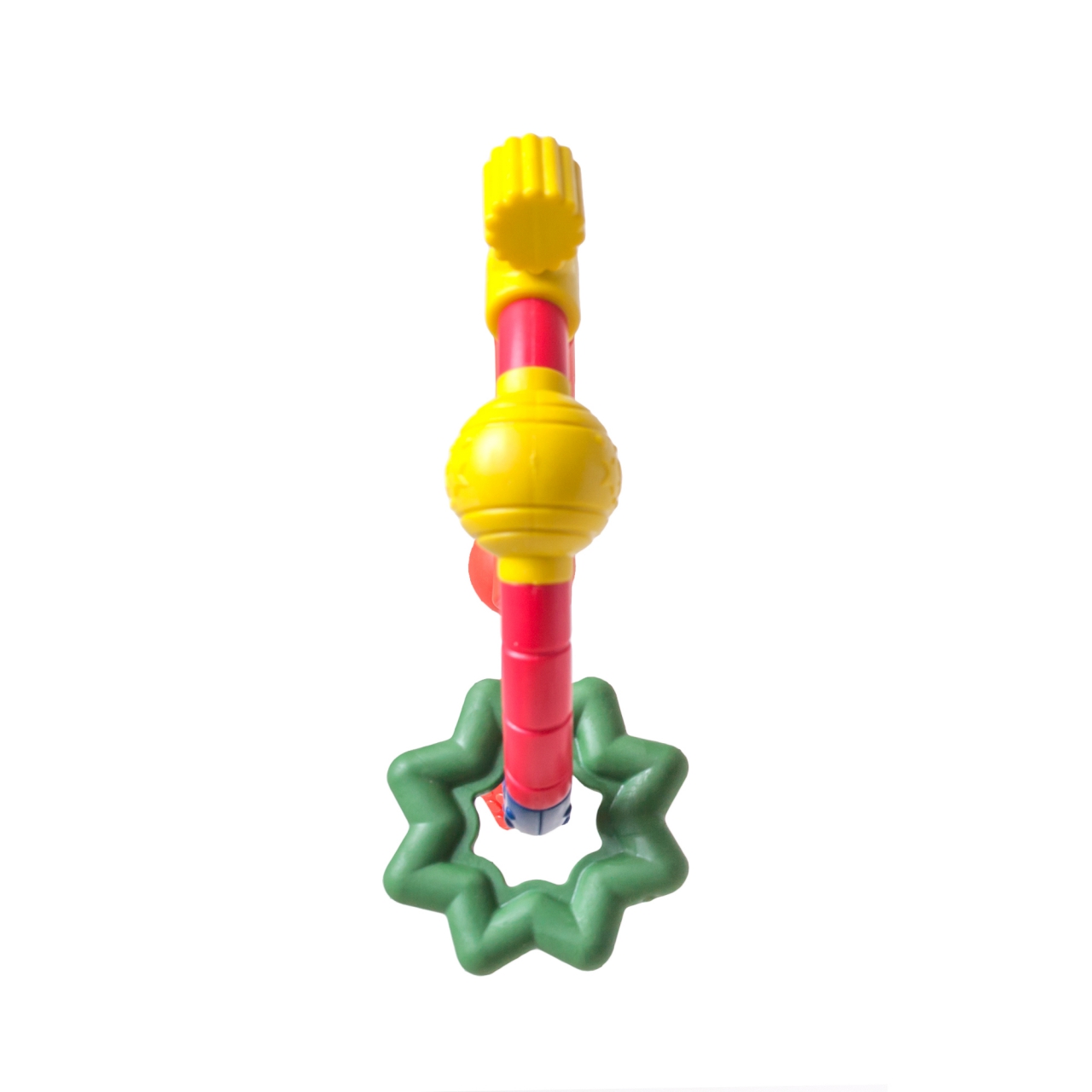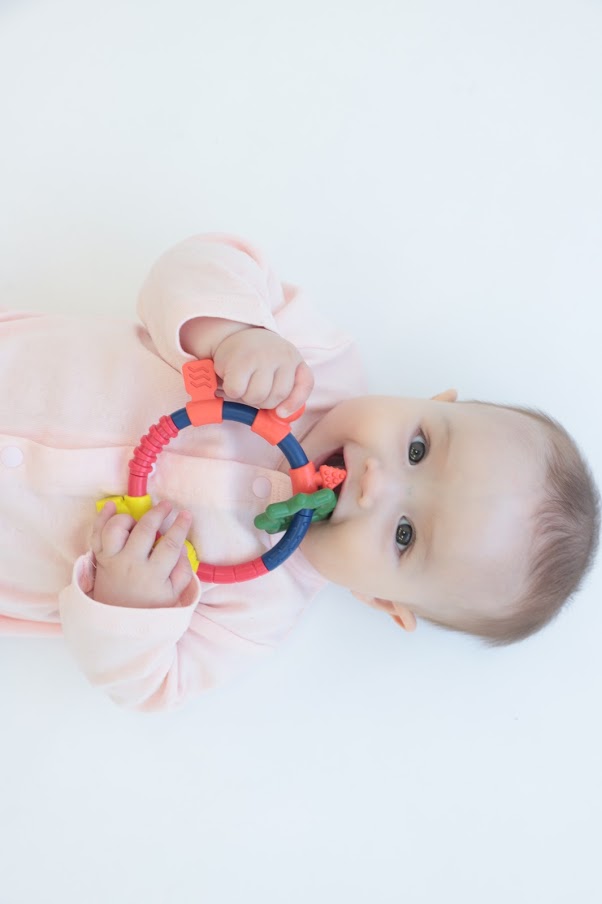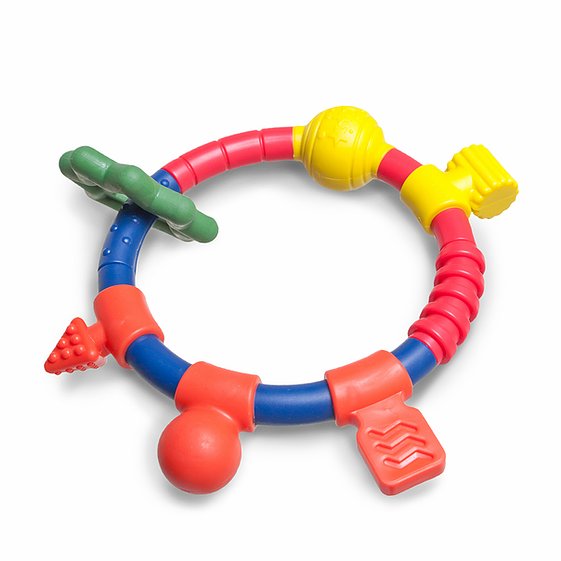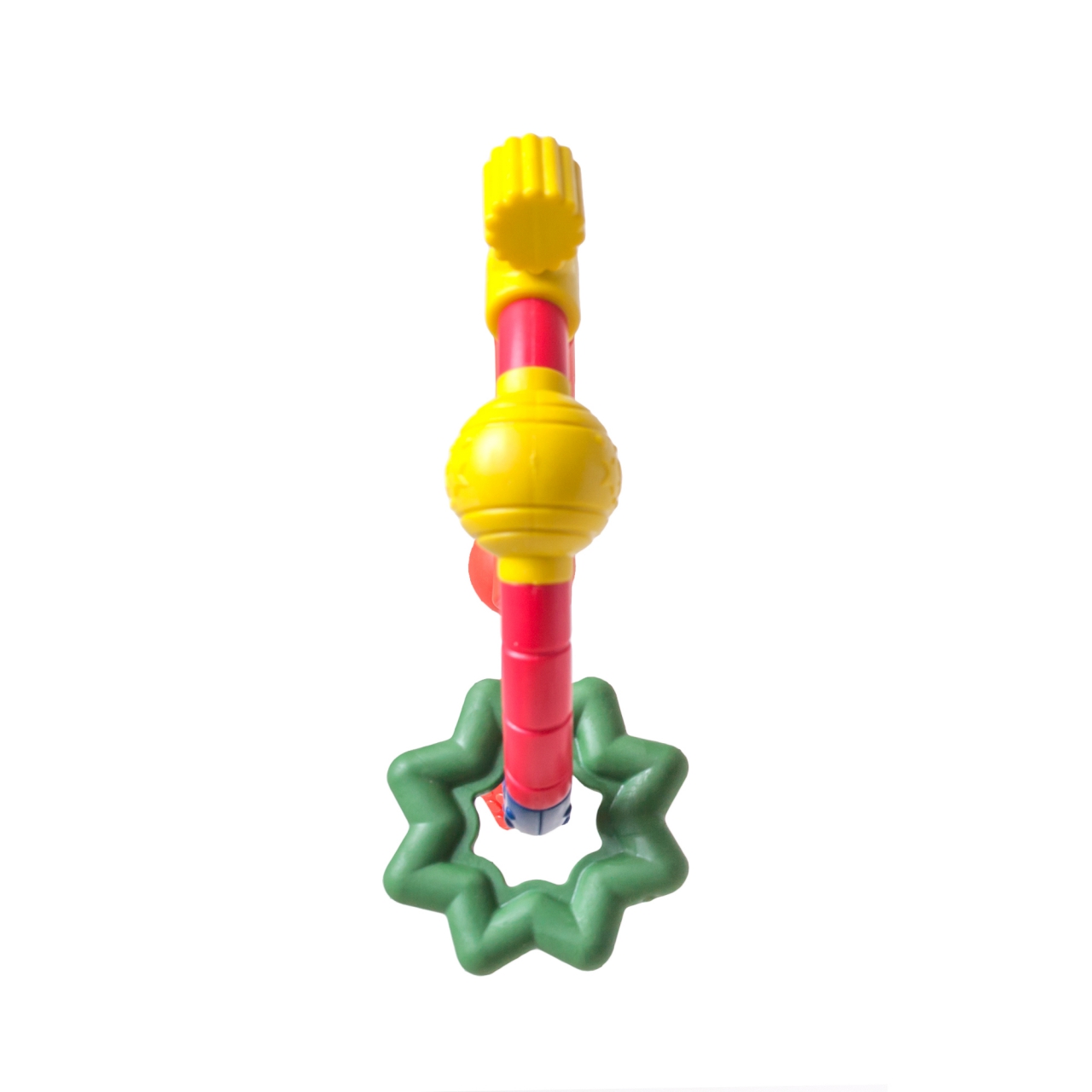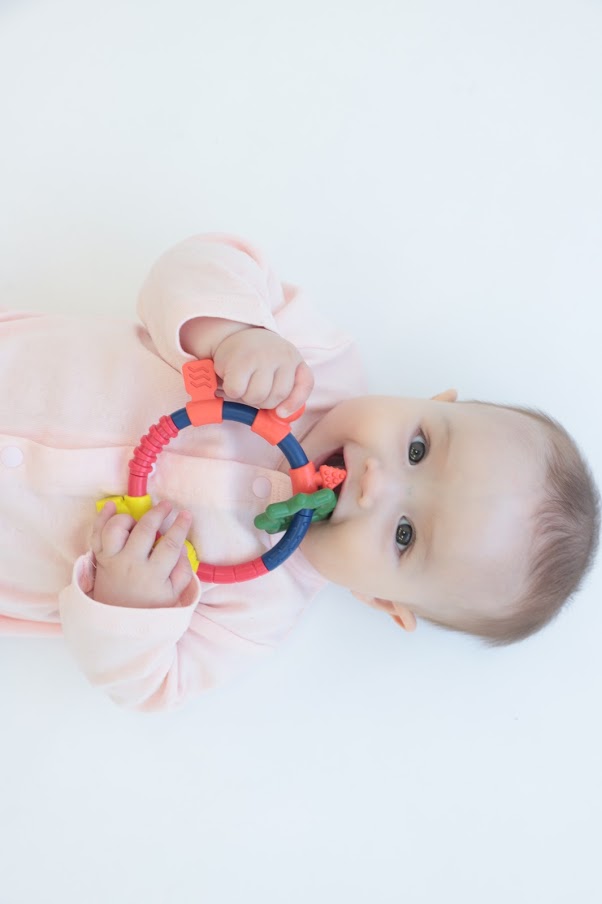 Shape Up Teething Ring
SKU:BB078 3+ months
9 Unique textures for baby to grab and chew!
Using one or both hands, your baby will discover and play with the Shape Up Teething Ring's 9 unique teething options. Shape Up Teething Ring teaches your baby to suck, lick or spin while helping to develop their senses.
As coordination develops, your baby will be able to switch between the many shapes to their teething delight.
Additional Product Details
♡ Encourages a two-hand grab, developing hand dexterity and grip strength
♡ Awakens baby's senses and soothes sore gums
♡ Multi-sensory shapes and textures stimulate curiosity