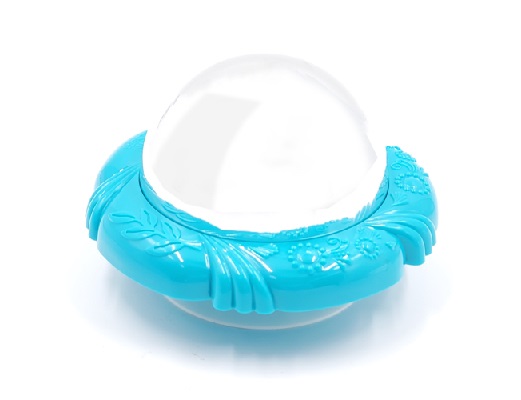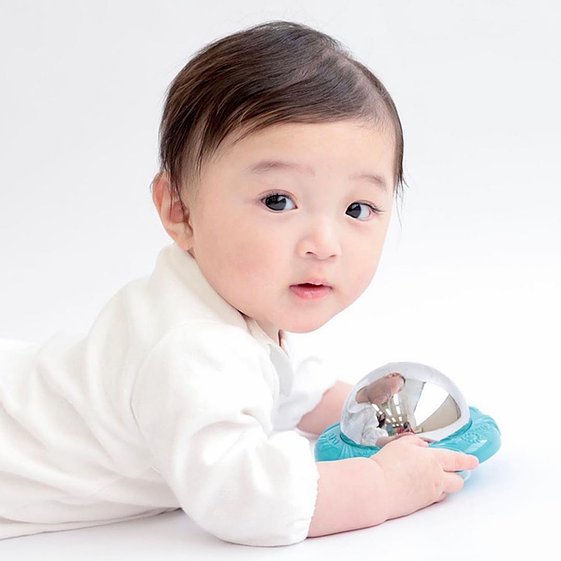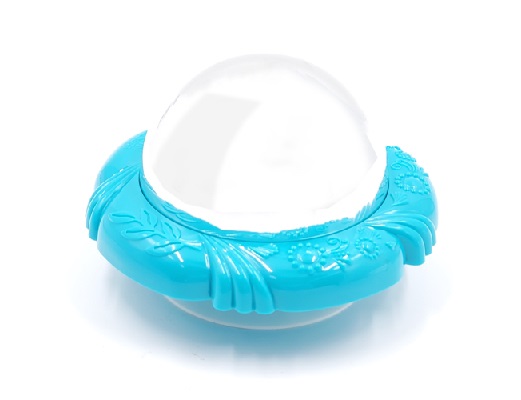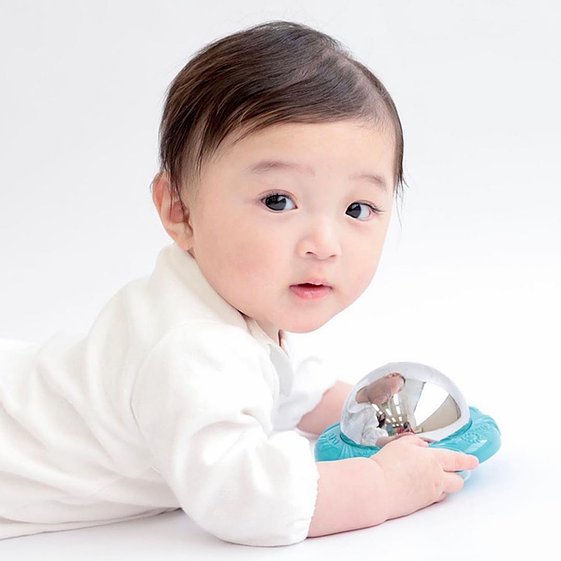 Magic Mirror Rattlin' Ball
SKU:BB072 6+ months
Magic Mirror on the ball…rattling reflections are fun for all!
When you need that extra minute of Mom Time – and chances are you will – use the Magic Mirror Rattlin' Ball to keep your child amused and stimulated.
The convex shape sparks your child's curiosity as their reflection constantly changes. The suction cup mount affixes to most flat surfaces and holds the Magic Mirror Rattlin' Ball in place while your child holds, pulls and climbs around to create added visual stimulation.
Additional Product Details
♡ Sturdy suction cup mounts on smooth surfaces for baby on the go
♡ Rattling sound keeps baby entertained and stimulates auditory senses
♡ Bumps and ridges soothe sore gums as baby explores the edges